In case you were wondering who the 1MDB Officers 1 - 3 mentioned in the US Department of Justice 136 pg. Indictment for the Najib led Kleptocracy are, here it is so there is no doubt:
1MDB Officer 1 - Tan Sri Ismee Ismail, Executive Director until March 2011.
1MDB Officer 2 - Datuk Shahrol Azral Ibrahim Halmi, CEO till 2013.
1MDB Officer 3 - Jasmine Loo Ai Swan (42),
General Counsel and Executive Director of Group Strategy. She
succeeded Casey Tang Keng Chee (50). A Bank Negara Malaysia warrant of arrest has been issued against both these Malaysian nationals.
It is also now obvious that the audited accounts of 1MDB are not worth the paper they are printed on. In particular, Deloittes (where one of Najib's sons, Nizar, is a partner or director, though not in the audit side) who signed the 2014 audit certificate, should be sued by the government and fined heavily and/or wound up. More than that, it is evident that the 1MDB's 2015 accounts, now delayed since April 2015, will never see the light of day because no auditor worth his salt, will now sign a fraudulent set of numbers where RM30 billion has disappeared for sure, and all the answers have to come from serially lying PM Najib!
Besides these officers, here are the details of all the players involved or associated with 1MDB's FORMER
"triple-tier" corporate governance structure, with a Board of Advisors chaired by the prime minister Najib Tun Razak himself in addition to having a Board of Directors overseeing the Senior Management Team. Only a few good men like Azlan and Bakke (and others) resigned on matters of principle and integrity, when they suspected massive fraud was being engineered by none other than their PM, Najib:
Jho Low, the dealmaker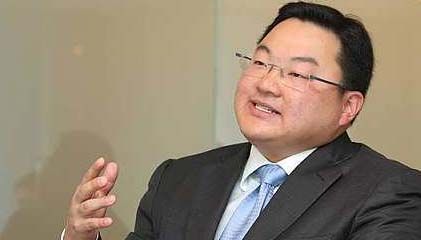 Penang-born Low Taek Jho, more commonly known as Jho Low, is a young businessman in his early 30s living a high-profile life, by his own admission rubbing shoulders with the likes of Paris Hilton and Leonardo DiCaprio.
Interestingly, the son of Larry Low of MWE Holdings fame began forging connections with the wealthy of the world when he went to top UK boarding school Harrow and then Wharton School of Business. There he reportedly became close to scions of wealthy Arab families, a connection which later would seemingly be instrumental in his deals.
It was also during this time that he got to know the prime minister's stepson Riza Aziz, who was studying at the London School of Economics at the time. This led to Jho Low growing close to Riza's mother Rosmah Mansor as well, according to a New York Times report.
These connections grew increasingly significant as he began to be involved in 1MDB back in its early days – this goes back to the time when the company was still known as Terengganu Investment Authority (TIA) and controlled by the Terengganu state.
In a previous statement, Jho Low's representative stated that he was among many parties asked to offer advice during the initial stages of TIA's life. Jho Low further claimed that he was no longer actively involved in any manner by mid-2009 when the federal government took over TIA and renamed it 1MDB.
However, his involvement may have extended to at least near the end of 2009, according to a series of articles published by Sarawak Report citing leaked documents which appear to be confirmed as genuine.
They alleged that despite having no formal role within 1MDB, Jho Low and his associates were in unusually active roles in setting up 1MDB's first joint venture with Middle East-based Petrosaudi International – both parties were only officially introduced to each other days before signing the hasty venture.
The deal in itself raised concerns, among others because of the hasty manner in which it was concluded as well as the revelation by Sarawak Report that some US$700 million from the US$1 billion 1MDB committed to the joint venture was transferred into an unrelated bank account under the name of Good Star Ltd at RBS Coutts Bank Ltd, which Sarawak Report alleged is controlled by Jho Low.
As the 1MDB controversy erupted this year Jho Low became a household name among the public, not least because of these Sarawak Report revelations. Sarawak Report later published a photo of Jho Low standing beside the prime minister's family in what it alleged was a meeting aboard a luxury yacht with other parties.
Tarek Obaid and Prince Turki – the PetroSaudi connection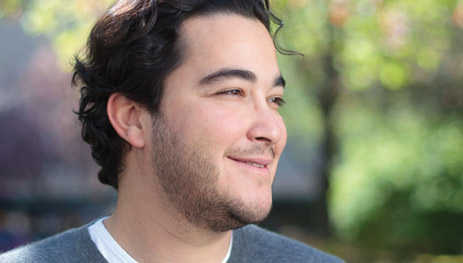 PetroSaudi International, 1MDB's first joint-venture partner under what has been revealed as shady circumstances, is an interesting company.
The independent oil and gas company was reportedly incorporated in the Seychelles in 2005 and has offices in Saudi Arabia, UK and Switzerland with projects in Ghana, Indonesia, Venezuela and Tunisia. Previously it was reported to have had a stake in Paraguayan oil company CDS but sold this stake in 2009.
Tarek Essam Ahmad Obaid, co-founder and CEO, is a graduate of Georgetown University's School of Foreign Service, according to the company's website.
In turn Tarek is linked to Prince Turki, the seventh son of the late King Abdullah of Saudi Arabia, and both were often seen together in Riyadh. Past news reports have quoted Tarek as speaking on behalf of Prince Turki's company Al-Obayya in 2004.
Tarek is also part of private equity company Genii Capital, where he partners with Renault F1 Team chairman Gerad Lopez among others. Subsequently in May 2010 Tarek joined Team Renault, although later in November that year Tarek relinquished his role as partner in Team Renault, according to Genii Capital in a statement.
Among other things Tarek had also donated US$10 million to Mayo Clinic in 2011, which led to a centre for surgery being named after his parents. In 2011 he credited the Saudi royal family when PetroSaudi generously chartered planes to lift Malaysians out of Egypt as crisis embroiled the nation.
Apart from 1MDB, PetroSaudi had also been involved with UBG Bhd, when in January 2010 it bought stakes linked to then-Sarawak chief minister Abdul Taib Mahmud for RM1.2 billion. Notably Jho Low was a board member of UBG then. PetroSaudi later took the company private.
Shahrol Azral Ibrahim Halmi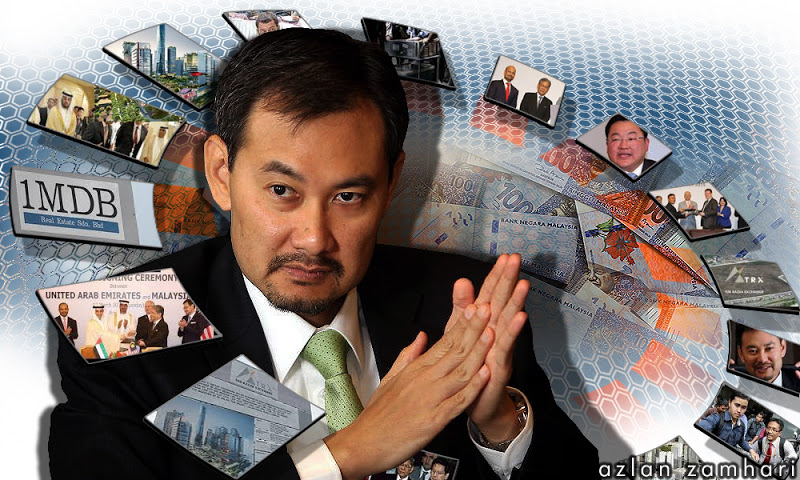 Shahrol Halmi was the first CEO of 1MDB back when it was still TIA and under control of the Terengganu state government. Most of 1MDB's major deals and borrowings took place during his tenure.
A Stanford University graduate, he formerly spent more than 15 years as a consultant at Accenture, where he worked on various sectors including financial services and oil and gas. His track record indicates an expertise in transformation initiatives.
Under his watch 1MDB issued its very first debt papers for RM5 billion, directly disobeying the board of directors who instructed the exercise to be put on hold. During the PetroSaudi joint venture episode, Shahrol had full knowledge of the US$700 million transfer into the bank account allegedly controlled by Jho Low, according to Sarawak Report.
He also oversaw the contentious decision to convert the joint venture in a loan to PetroSaudi as well as loan further funds later. It was under Shahrol's watch that most of the questionable trail of power asset acquisitions was undertaken by 1MDB between 2012 and 2013, although considering the final major deal was signed just several months after he resigned as CEO he may have been instrumental in arranging the final purchase too.
He resigned his position as CEO on March 15, 2013 as 1MDB's debt count stood at RM36 billion as of the 2013 financial year ended March 31, 2013 (FY13). However he remained as 1MDB board member. Shahrol then went on to the Performance Management and Delivery Unit (Pemandu), where he is presently a director reporting directly to Pemandu chief Idris Jala.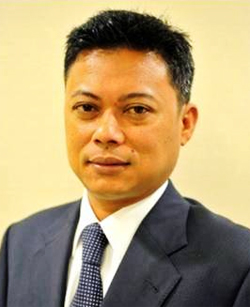 Mohd Hazem took over from Shahrol Halmi on March 15, the day the latter resigned, as 1MDB was sitting on about RM36 billion in debt. Prior to that he was chief operating officer of 1MDB since August 2012.
Under his watch 1MDB would further undertake more than RM12 billion in borrowings although for the most part these seem to be related to rolling over existing debt. Among others he oversaw the extinguishing of the controversial Aabar options for billions of ringgit as well as the first redemption of 1MDB's billions of investments in the Cayman Islands.
A graduate of the Weatherhead School of Management at Case Western Reserve University in the US, Mohd Hazem holds a degree in management, specifically in banking and finance. He joined 1MDB from Sime Darby Motors unit Auto ConneXions Sdn Bhd, where he was managing director.
According to 1MDB, Mohd Hazem has extensive experience in corporate turnovers and strategy, with a total of 17 years in various sectors including power and equities. He resigned on Jan 5, 2015.
Arul Kanda Kandasamy @ Azrul Kanda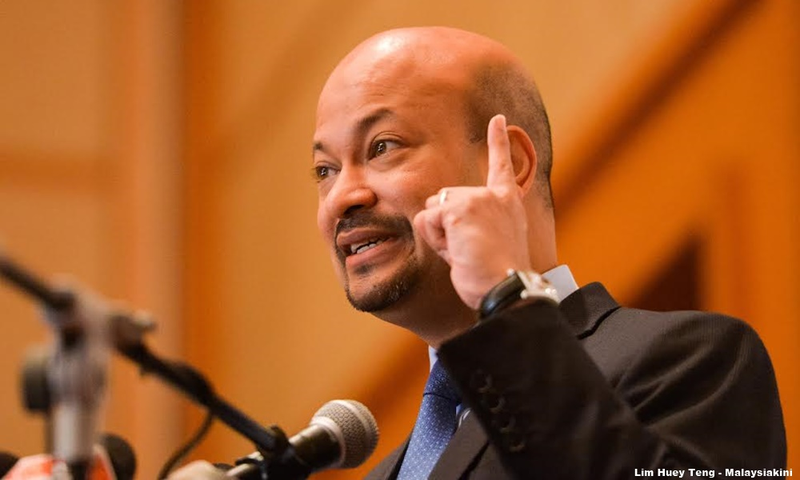 Appointed on Jan 5, 2015, Arul Kanda comes from an extensive background in structured finance, corporate finance and restructuring with experience in London, the Middle East and Malaysia.
Arul, a Malaysian national and pointedly described by one federal minister as a Muslim, is described by some as a debt restructuring specialist. Almost immediately after coming in, he announced in February a halt on all new deals and borrowings and rolled out a rationalisation plan for 1MDB which includes monetising its power assets and divesting some equity in its real estate business.
However, Arul also comes with some connection to at least one Middle Eastern player that has been linked to 1MDB. The link raised concern on Arul's interests when he was appointed to helm 1MDB.
A UK qualified Barrister, with an LLB from the London School of Economics and an LLM from University College London, he was also a former board director at RHB Investment Bank and reportedly at RHB Capital too.
Arul came from Abu Dhabi Commercial Bank (ADCB) – majority owned by the government of Abu Dhabi, which also controls International Petroleum Investment Co (IPIC) and Aabar, which has business dealings with 1MDB – where he was executive vice-president and head of investment banking. He also formerly worked at Barclays Capital and Credit Agricole and also holds board positions at Global Investment House (Kuwait) and ADCB Macquarie Infrastructure Fund.
Notably ADCB, which bought a 25% stake in RHB Capital in 2008 from the Employees Provident Fund, reportedly named Arul to sit on the company's board as its representative. ADCB later sold the stake to another Abu Dhabi government investment arm, Aabar Investments PJS.
In turn Aabar, which is controlled by Abu Dhabi's IPIC, was granted the notorious option to buy up to 49% stake in 1MDB's power assets in exchange for IPIC's guarantee of two bonds issued to buy the power assets.
Lodin Wok Kamaruddin (from Aug 11, 2009)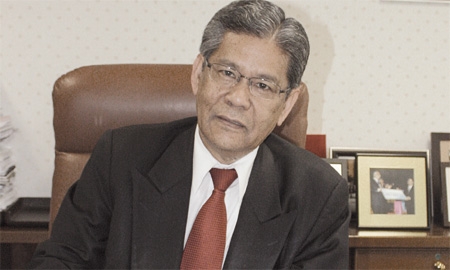 Chairman of 1MDB board of directors, Lodin Wok Kamaruddin is widely viewed as a loyalist of Prime Minister Najib Abdul Razak following close professional ties – his career spans defence-related companies and funds.
Lodin is CEO of Lembaga Tabung Angkatan Tentera (LTAT) since August 1982 and Boustead Holdings group managing director since 1991. Notably Najib was defence minister during the years 1990-1995 and 1999-2008.
He was appointed to the 1MDB board on Aug 11, 2009, the same day Sime Darby group chief Mohd Bakke Salleh was reappointed to the board before the latter resigned again from the board, allegedly in protest over how the PetroSaudi joint venture deal was conducted by company management.
While this sudden change raised eyebrows at the time, the company stated the intention was to tap into his expertise. As controversy erupted this year following increased media reportage on 1MDB, Lodin has publicly come out to defend the company although some of his statements prove problematic under closer scrutiny.
Ismee Ismail (from March 23, 2009)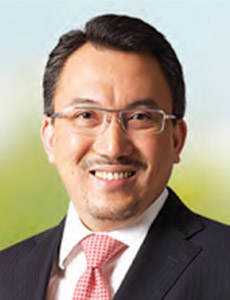 A chartered accountant, Ismee Ismail comes from a long corporate background involving companies such as Arab Malaysian Development Bhd, Shell Malaysia Trading Sdn Bhd, Danaharta Nasional Bhd and Felda Global Ventures.
Among others Ismee also sits on the board of Bank Islam Malaysia Bhd, its parent BIMB Holdings and Syarikat Takaful Malaysia.
Presently Ismee is group managing director at pilgrimage fund Lembaga Tabung Haji.
Mohd Bakke Salleh (Feb 27 – April 7, 2009; Aug 11 – Oct 19, 2009)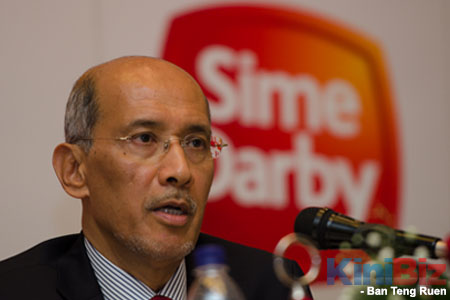 Former 1MDB board chairman and member over two brief tenures, Mohd Bakke Salleh is presently president and group chief executive of conglomerate Sime Darby Bhd. His career has included a spell as group president and CEO at Felda Global Ventures Holdings Bhd as well as group managing director and CEO at Lembaga Tabung Haji and a stint at Danaharta Nasional Bhd.
He holds an economics degree from the London School of Economics in UK and is also a fellow of the Institute of Chartered Accountants in England and Wales and a member of the Malaysian Institute of Accountants.
His second and final departure from the 1MDB board was alleged to have been in direct protest over the PetroSaudi joint venture deal, which was hastily signed in direct disobedience of board instructions to carry out proper due diligence, according to sources. However, Mohd Bakke has declined to speak about his time at 1MDB when speaking to the media.
Azlan Mohd Zainol (Aug 11, 2009 – Jan 11, 2010)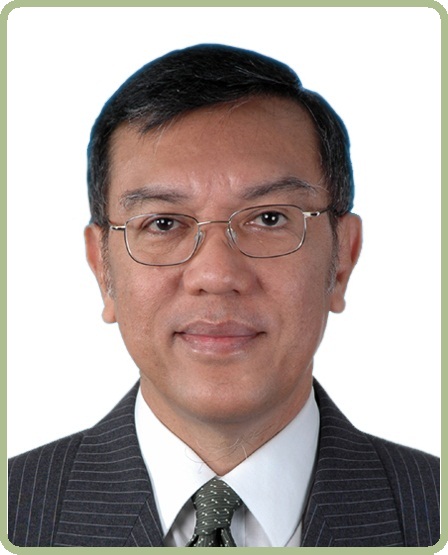 Like Mohd Bakke, Azlan comes from an accounting background. He is also fellow of the Institute of Chartered Accountants in England and Wales and a member of the Malaysian Institute of Accountants.
Azlan is mostly known for his time helming pension fund Employees Provident Fund, where he was CEO between April 2001 and April 2013. His long corporate career had spanned various companies including Malaysian Resources Corp Bhd (MRCB), RHB Investment Bank and a non-executive directorship at Rashid Hussain Bhd.
Sarawak Report alleged that Azlan also eventually departed following the contentious PetroSaudi joint venture deal, though he left some months after Mohd Bakke.
Ong Gim Huat (from Jan 12, 2010)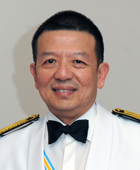 A corporate man, Ong comes from a real estate and construction background with over 30 years of experience. Among others he was a former president of the Real Estate and Housing Developers Association (Rehda) and currently chairman of Kwong Wah Yit Poh Press Bhd.
Past news reports, citing records from the Companies Commission of Malaysia, have reported Ong as a business partner of Jho Low's father as both are shareholders and directors for 30 years of Wonder Bay Sdn Bhd, a Penang-based property development company, since its incorporation in 1995.
Notably Ong has signed off every 1MDB annual report in his capacity as director alongside the respective CEO at the time, according to records.
Christopher Lee Sian Teik (Feb 27, 2009 – March 23, 2009)
A lawyer with over 25 years' experience, Lee is joint managing director of law firm Christopher & Lee Ong and specialises in capital markets, mergers and acquisitions, and special projects. He was admitted to the Malaysian Bar in 1986.
According to his firm's website Lee has also advised clients on financing exercises and transactions, both conventional and Islamic, including issuances of sukuk, bonds and debt papers.
His expertise also extends to corporate debt restructuring and over his career he has been involved in negotiating and advising on power purchase agreements and concession agreements, although his time at 1MDB board does not match the time frame of 1MDB's later power asset purchases.
Ashvin Jethanand Valiram (from Feb 2, 2010)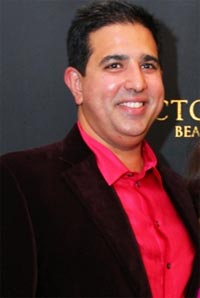 A director at 1MDB, Ashvin is a luxury goods trader who also specialises in travel-retail. He is the third-generation owner of the Valiram Group, often credited for growing the business into a glamorous luxury niche.
In 1996 he broke a new niche by opening the world's first retail store at an airport focused on selling fabrics. Today the Valiram Group operates 250 stores in 10 countries, representing 150 brands from Australia, China and Malaysia to Thailand and Russia.
According to the prime minister, Ashvin's inclusion in the board is due to his entrepreneurial spirit, though the socialite is also often said to be close to the premier's family. It is unclear how 1MDB benefits from his entrepreneurial spirit.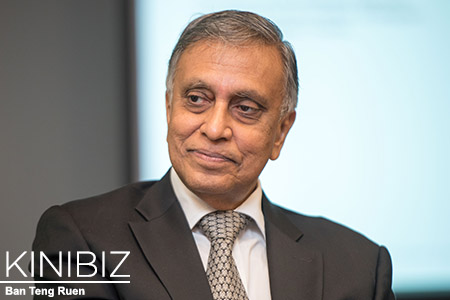 1MDB's board of advisors, chaired by Prime Minister Najib Abdul Razak, includes a number of familiar as well as new faces. Among them is Nor Mohamed Yakcop, former minister at the Prime Minister's Department as well as former finance minister II between 2004 and 2009.
Among others Nor Mohamed is also remembered for a 32-year stint at Bank Negara Malaysia and was allegedly involved in a controversial currency speculation scandal involving the central bank in the early 1990s, with losses hitting RM30 billion by some estimates.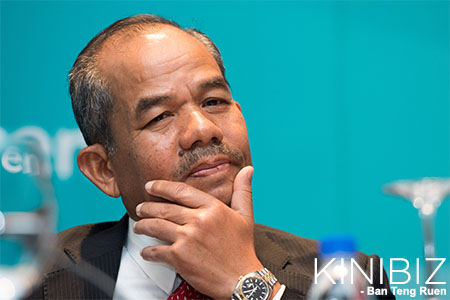 Former chief secretary to the government for six years between September 2006 and June 2012, Mohd Sidek is also chairman of Petronas since July 2012. Interestingly he was born in Pekan, which is the prime minister's constituency.
Among others Mohd Sidek's career in public service has included being secretary-general at the Ministry of International Trade and Industry. A controversy some two over years back involved his daughter and son-in-law when the two managed to win most of available feed-in tariff quotas issued by the Ministry of Energy, Green Technology and Water.
However the ministry refuted claims of preferential treatment, stating the bidding was done online and automatically via a first-come, first-served basis.
Sheikh Hamad Bin Jassim Bin Jabr Al-Thani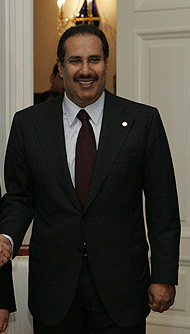 A former prime minister of Qatar, Sheikh Hamad is officially special advisor to 1MDB and was appointed following a memorandum of understanding (MoU) signed between 1MDB and Qatar Investment Authority (QIA) in May 2010.
Sheikh Hamad is also CEO of QIA. Days after the MoU was signed, news reports emerged suggesting that QIA will partner 1MDB in its 486-acre Bandar Malaysia development on the site of a former military air base at Sungai Besi.
1MDB is presently in the process of selling a 60% stake in the Bandar Malaysia project and is mulling bids from two undisclosed bidders.
The company has suggested before that the bidders are foreign entities.
Khaldoon Khalifa Al Mubarak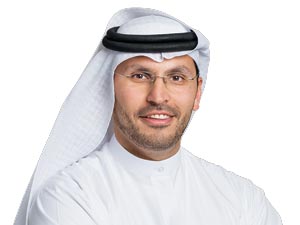 Another Middle-Easterner on the 1MDB advisory board is Khaldoon Khalifa, who is CEO of Abu Dhabi investment company Mubadala Development Co. Interestingly Khaldoon became chairman of the Manchester City football club in 2009 when the Abu Dhabi United Group took partial control, succeeding former Thai premier Thaksin Shinawatra.
Notably in October 2012 Mubadala signed a deal with 1MDB to work on the Tun Razak Exchange (TRX) development, the twin project of Bandar Malaysia development with an estimated gross development value of as high as RM40 billion.
Ali Bin Hamsa and Mohd Irwan Serigar Abdullah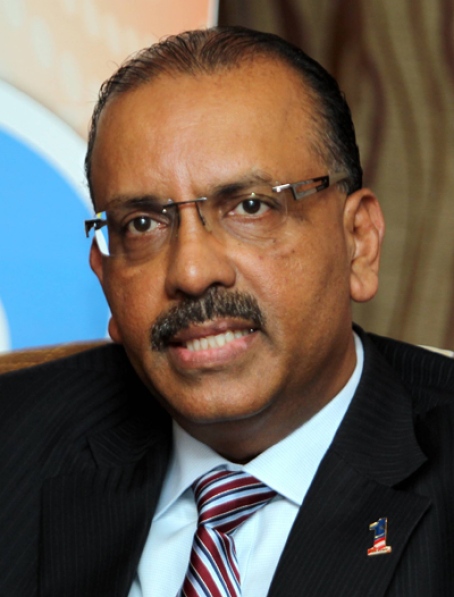 Ali Hamsa
Ali Hamsa is presently chief secretary to the government while Mohd Irwan is secretary-general to the Ministry of Finance, which is helmed by Prime Minister Najib in his capacity as finance minister.
Ali took over from Mohd Sidek in 2012 and comes with a background in economics, obtaining a Master's degree from Oklahoma State University, US in 1986 before going on to obtain a PhD in environmental science and economics in 1997.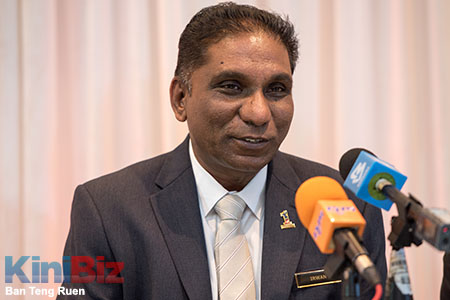 Mohd Irwan Serigar Abdullah
Meanwhile, Mohd Irwan also holds a PhD in economics from the International Islamic University in Kuala Lumpur.
Separately he had overseen a secret government fundraising company called Pembinaan PFI Sdn Bhd, which was originally set up as a private finance initiative for public projects but operates in opacity (see Issue 003 of KINIBIZ Magazine).
A former professional Go player, Chang is presently chairman and president of the CITIC Group of China. His professional career had seen decades spent in varying roles across the CITIC Group, which stands for state-owned investment company China International Trust and Investment Corp.
In particular some of his time at CITIC had seen close involvement with the financial markets, specifically in respect of bonds. In the early 1990s he was in charge of fundraising for CITIC via issuing bonds in the international markets, foreign exchange and securities.
Bernard Arnault (no longer on board of advisors)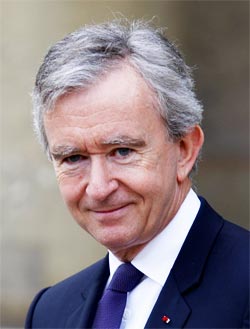 With a nett worth of US$36 billion as of Nov 30, 2015, Bernard Arnault is the 13th richest man in the world and the top in France by nett worth. He is chairman and chief executive of LVMH Moët Hennessy Louis Vuitton, considered among the world's leading taste-makers with an empire spanning 70 brands including Dom Perignon, Bulgari, Louis Vuitton, Fendi and Sephora.
It is unclear why Arnault was included in the board of advisors for 1MDB and when he left – the 1MDB website no longer lists him as a member of the advisory board.
However, he is no stranger to controversy following news reports in the UK over close ties with former British prime minister Tony Blair's family when the latter was still premier. British media have photographed him going on holidays with Blair's family and the latter became advisor to LVMH in 2010.